Risk and resilience in youth with JIA
In partnership with Cassie and Friends, our research team is launching a series of studies looking at resilience & risk in JIA.
Our goal is to learn more about how youth with arthritis cope with and manage their pain and what factors within youth and their caregivers (e.g., personality, relationships) help them develop resilience (i.e., the ability to recover from challenges).
Resilience and Risk in Youth with JIA: Research participation opportunity!
We know that arthritis pain can impact families on many levels. We are launching a survey to learn more about factors that contribute to resilience and risk in youth with juvenile idiopathic arthritis (JIA) and their caregivers. If you are between 13-18 years old and have been diagnosed with JIA, or if you are a parent or caregiver of a youth (13-18 years old) with JIA, we would love to hear from you! Participants will receive a $15 online gift card as a thank you for completing the survey, and if both youth and caregivers participate, you can be entered into a draw to win Apple Airpods!
Participate at: bit.ly/JIA-Study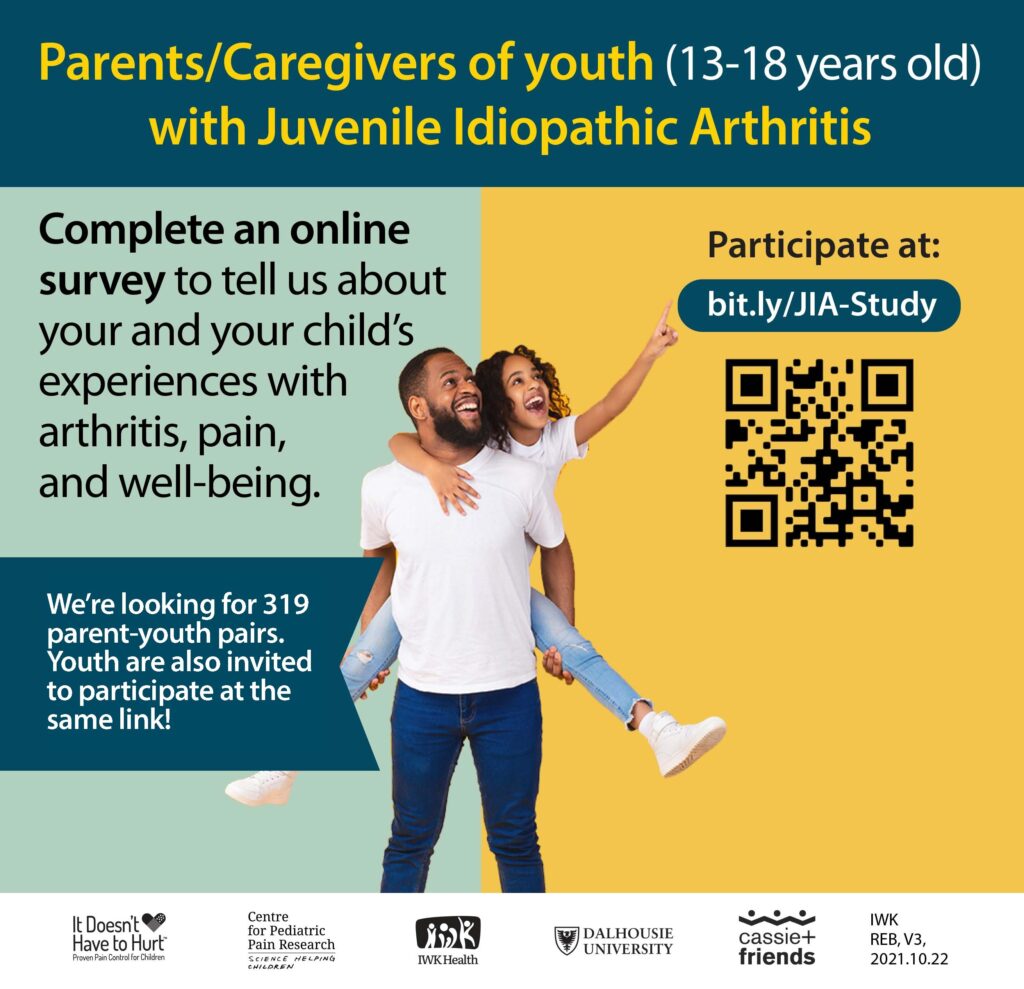 This study has been approved by the IWK Health Centre Research Ethics Board.