Interview and daily diary studies
We recently conducted the first part of this study where we interviewed parents who have experienced chronic pain on a daily or almost daily basis for at least 6 months and who had a child between the ages of 11 and 17 years old. We asked both parent and child to participate in a telephone interview during which we ask parents questions about their experiences as a parent with chronic pain and we ask children questions about how they feel and react when their parent has pain.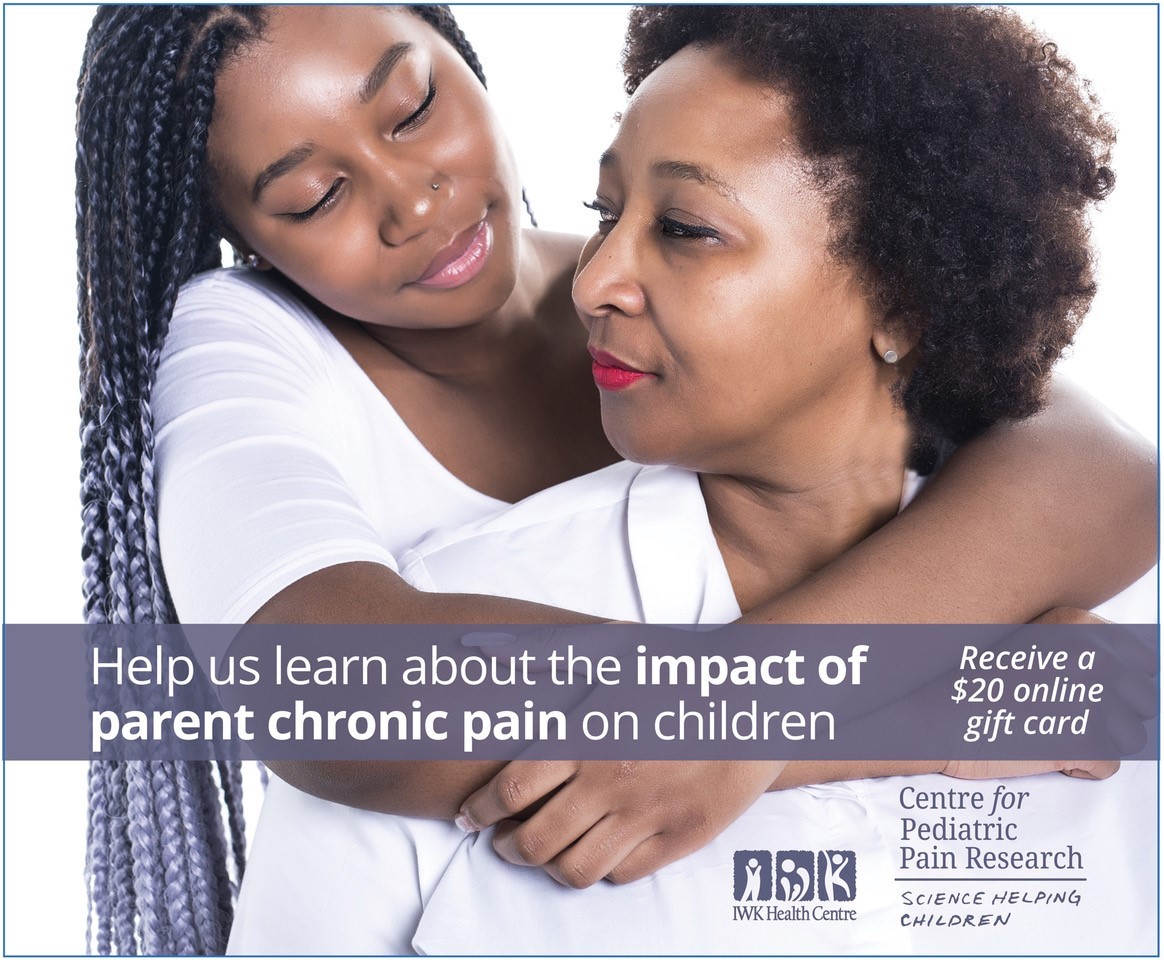 Soon we will be conducting a second part of this study where we will be asking parents and children to complete an online diary questionnaire each day for 7 days.
Stay tuned for more details on this study and if you would like to learn more contact us by email or phone!